Study creatives
Unlock the full potential of your sites
Our patient-centered approach to study recruitment
As experts in patient recruitment, we engage with patients and sites on a daily basis, enabling us to thoroughly understand the medical aspects of your protocol. We set ourselves apart from conventional creatives agencies, in that we specialize in designing patient materials that are tailored to meet the needs of your study.
A simple approach to creative materials: creatives aligned to your requirements
1. Study level
Give your study an identity, tailored to your target population and study goals.
2. Program level
Brand consistency & synergies across all creatives on program level.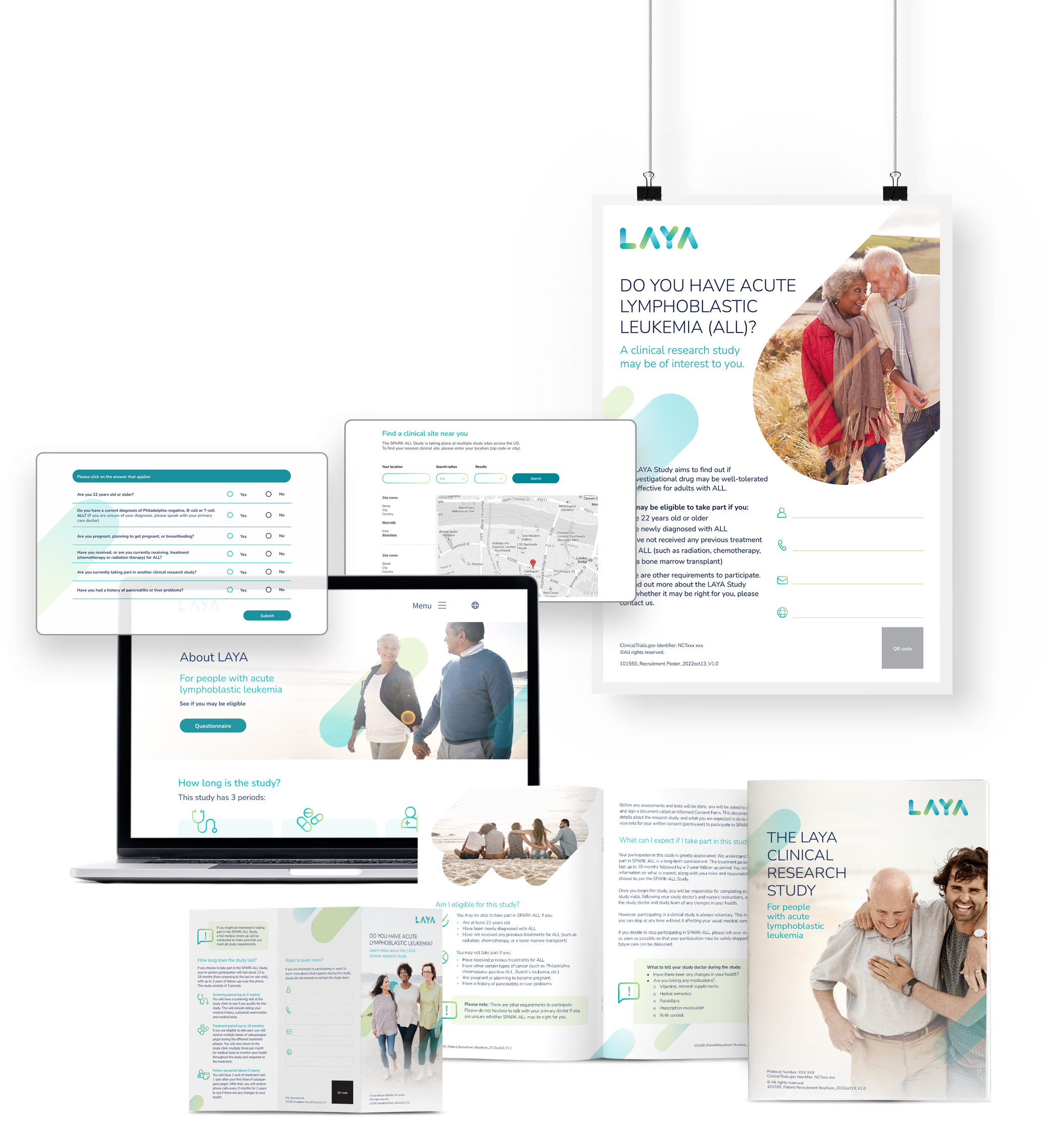 We equip your sites with the materials to recruit to their maximum potential
Give your study an identity, which boosts recall and referrals via HCPs
>70% of study participants do so based on their HCPs awareness of the study
Drive enrollment through patient-friendly informative and educational materials
>90% increase in patient registrations with patient-friendly study materials
If you have a limited online study presence, you will have limited patient reach
>40% of patients use web search to find relevant clinical trials
Our study materials are built to enroll more patients
Our patient materials package can include, for example:
Recruitment poster
Study website
Visit reminder card
Patient welcome guide
Are you looking to boost your study?
Why choose Clariness for creatives?
18 years' experience designing creatives for 100+ indications
Our materials are designed to increase trial diversity
In-house experts for
patient-friendly materials
All study materials available in
35+ languages
Want to learn more about the creative packages we offer?
Discover how our experts can help you create a personalized package that delivers optimal results for your study.